12/16/2021
Robeson County Housing Authority - Housing Across America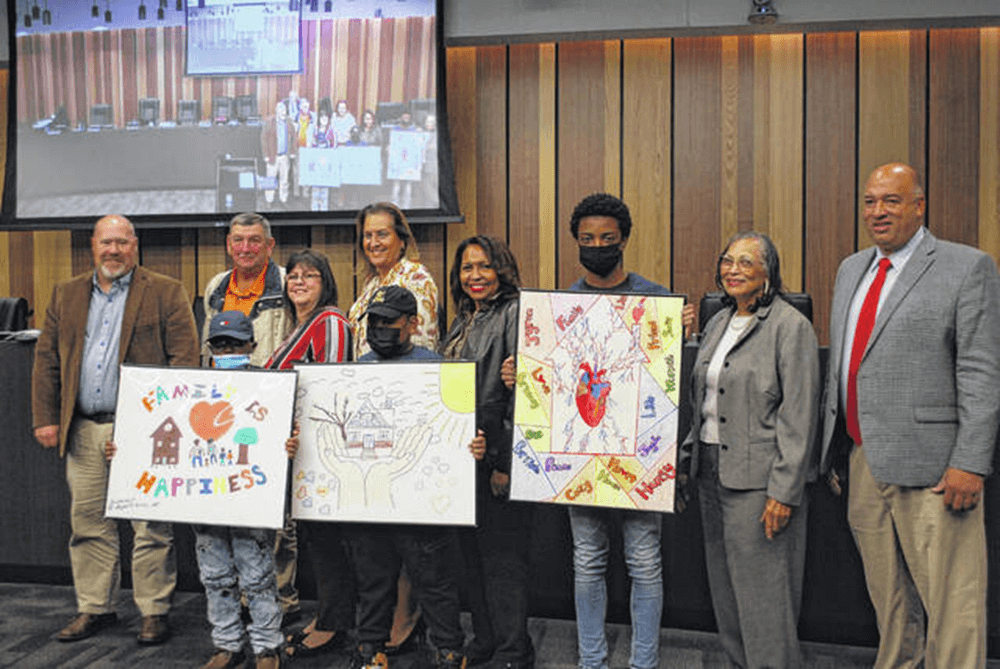 Robeson County Housing Authority "What Home Means to Me" contest winners Braylon McNeil, left, and Aden Casiano, middle, and Jyron Murphy stand Monday with Robeson County Commissioners during a regular meeting in which the winners were recognized.
---
Robeson County Housing Authority Updates
Also on Monday, commissioners were invited to the retirement ceremony of Barbara Huggins on Jan. 3. She will retire with 27 years of service in various roles to the Robeson County Housing Authority. Huggins serves as the RCHA's Finance specialist.
Niakeya Jones-Cooper, executive director of the RCHA, stated that the Housing Authority's nonprofit entity "Robeson Development Corporation, Incorporated" was approved by the state in October.
The nonprofit will allow the Housing Authority to seek more funding to address housing needs, she said. "It's our goal to establish more housing for residents of Robeson County," Cooper said.
Cooper also told commissioners about various events held within the RCHA locations in the county. As part of Housing America Month in October, various events were held including a poster contest titled "What home means to me." The contest compelled participants to create an art piece on a poster board and compose a short description of the meaning of home.
Winners were chosen from the age groups of 6 to 9 years of age; 10 to 12 years of age; and 13 to 18 years of age. The following winners displayed their work to commissioners: Braylon McNeil, Aden Casiano, and Jyron Murphy. Additionally, Murphy read his description of home to commissioners, which was met with applause.
"All I can say is thank you," Taylor said.
Commissioner Lance Herndon made a motion to accept the information items offered by the RCHA and extend a formal congratulations to the three contest winners.